The Jewish Cemetery in Meran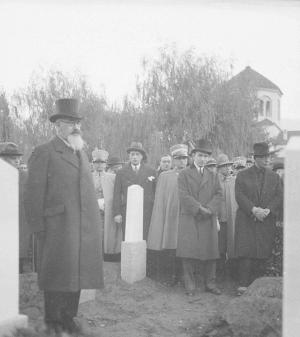 Illes Eisenstädter and Josef Bermann in the Jewish cemetery in 1931
The Jewish cemetery in St. Josefs-Str. ist used since 1908. Here are the graves of numerous personalities, who were devoted to the development of the Jewish community, like its Presidents Illes Eisenstädter and Alexander Österreicher, the President of the Königswarter Foundation Friedrich Stransky, doctor Raphael Hausmann, the founders of the kosher restaurant Starkenhof and the kosher Hotel Bellaria Josef and Leopold Bermann, the hoteliers Josef and Rosa Maendl, the merchants Karl and Alfred Steinhaus, Mendel Wischkin, Deborah and Mayer Stützel, Samuel Haber and Alexander Langer. For many years Jenny Vogel maintained the kosher Pension Vogel. She is not buried here. She was murdered in Auschwitz.
Here you will also find the graves of the bacteriologist Wolfgang Gronich and of numerous Jewish doctors offering medical service in Meran like Raphael Hausmann, Alfred Lustig, Julius Stein, Hugo Pollak, Benjamin Rischawy, Viktor Pick, Ernst Wehli, Ludwig Brauner and Leopold Sarason. But also famous personalities are buried here like the Gaon Arik Jerucham Fischl from Hrymajliw in Galicia, the writer Joseph Wechsberg, the philosopher and expert on Judaism Moritz Lazarus and his wife, the writer Nahida Lazarus.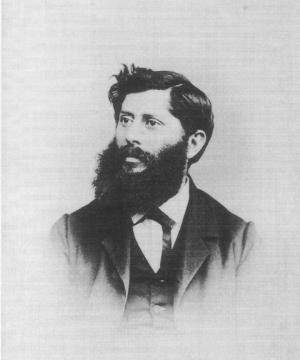 Raphael Hausmann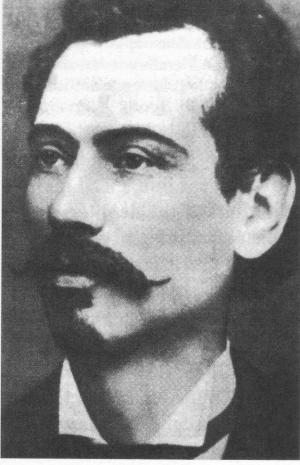 Perez Smolenskin
In February 1885 the writer and forerunner of political Zionism Perez Smolenskin was buried in the old Jewish cemetery. In his Hebrew newspaper "Haschachar"("Die Morgenröte", "Dawn") as early as in 1882 he outlined his ideas of a political and spiritual home in Erez Israel. In 1952 Smolenskin's mortal remains were buried in Jerusalem.
The old Jewish cemetery in Maiastr., opened in 1873, had to be relocated to a place outside the town centre. The old cemetery marked the beginning of the beneficial work of the Königswarter Foundation in Meran, for donations for graves, which exceeding financial necessity where dedicated to the treatment of poor Jewish patients. To this purpose, with the help of many additional financial offers, the Königswarter Foundation opened a sanatorium in 1893. At the beginning of the 1940s, when only very few Jews under fascist racial lawslived a very secluded life in Meran, the relocation of the tombstones and graves of the old cemetery to the new cemetery was no longer evitable. The large majority of the tombstones of about 670 people buried there were lost during the Nazi period from September 1943 onwards.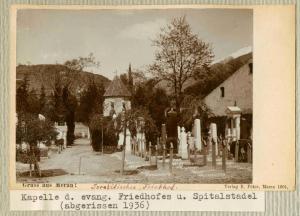 The old Jewish cemetery in Maiastraße